Welcome to Department of Electrical Engineering
The Department of Electrical Engineering provides quality education to students in Electrical Engineering and contributes to betterment of society through excellence in technical and innovative research
Our Mission
1. To produce highly qualified and motivated graduates possessing fundamental knowledge of Sciences and Electrical Engineering who can provide.
&nbsp&nbsp&nbsp&nbsp&nbspleadership and service to the society
2. To pursue creative research in emerging areas of technologies in Electrical Engineering and across disciplines in order to serve the needs of industry, &nbsp&nbsp&nbsp&nbsp&nbspgovernment, society, and the scientific community.

Programs
Programs
We offer a variety of programs, from bachelor's to PhDs with various specializations. Find out more here.
Our Programs

Research
Research
The department conducts research in many areas. Find out more about the research areas and the faculty working in those areas here.
Our Research

Faculty
Faculty
The department has a vibrant group of faculty members with education from world-class universities. Find out more here.
Our Faculty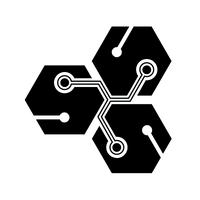 Facilities
Facilities
The department has established many laboratories to provide hands-on experience to students. Find out more here.
Our Laboratory Facilities